Star Wars Episode 8 is only a month away! To prep for it, why not follow my elaborate and exhaustive Star Wars saga viewing plan?
1. Star Wars: Episode I – the Phantom Menace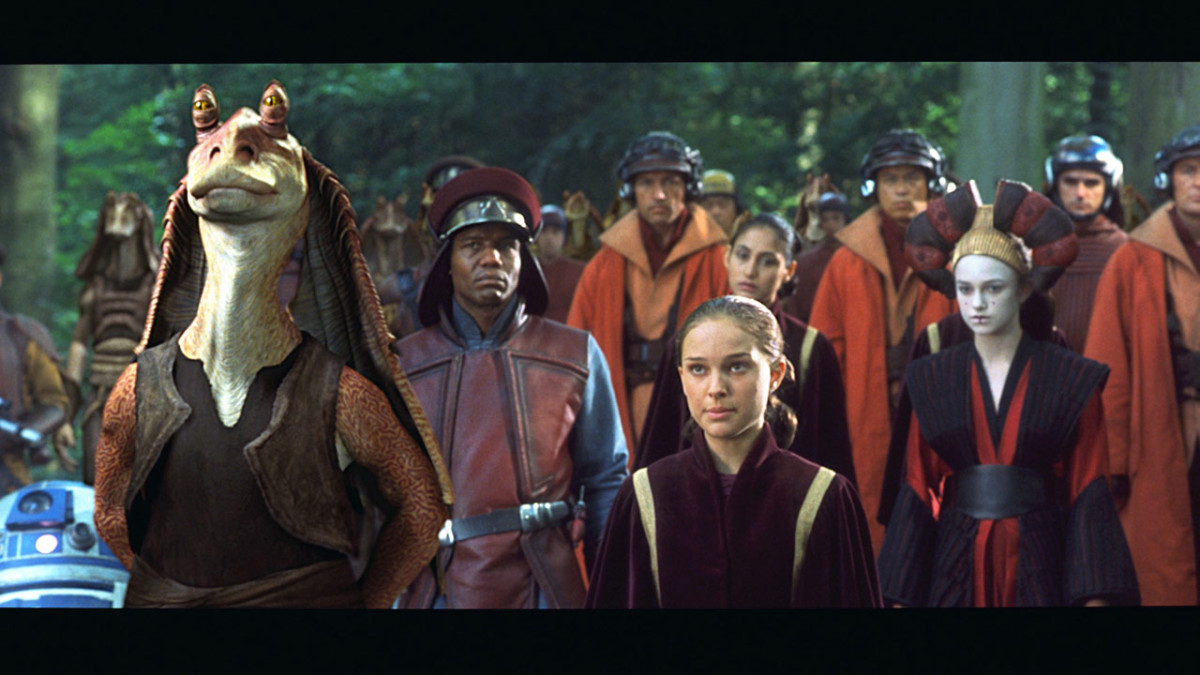 Come for the podrace, stay for the final lightsaber fight. This was one of my favorite films growing up, and though the acting and screenplay are pretty rough, it's probably the most beautifully detailed Star Wars film to date and the most Flash Gordon-esque of the series.
2. Star Wars: Episode II – Attack of the Clones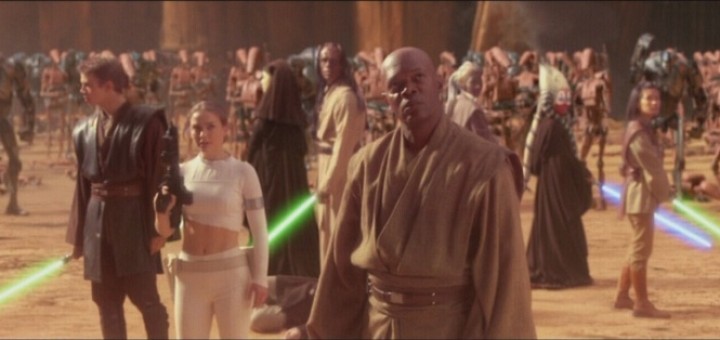 Um…some of the action scenes are kind of fun? You can just skip the creepy romance scenes though–they still give me the creeps. I remember going home after seeing this film and crying because I was so disappointed.
3. Clone Wars Miniseries I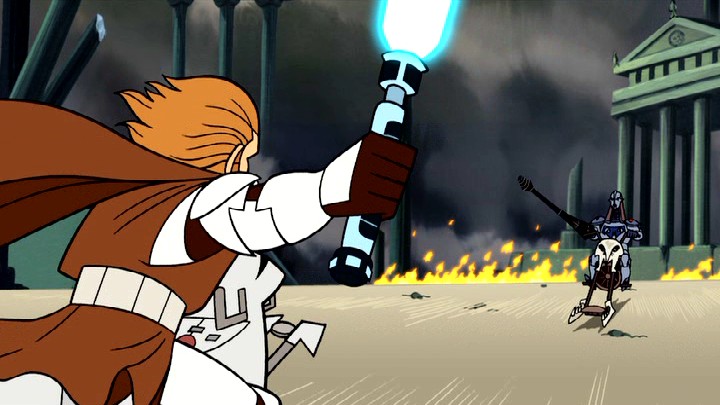 Genndy Tartakovsky's little 2D animated series that no one talks about is some of the most fun and well-paced storytelling in the Star Wars saga. If you can find it, watch it!
4. Star Wars: The Clone Wars (Movie)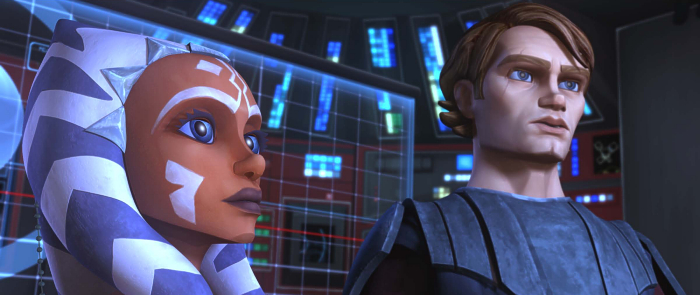 The film that kicked off the 3D animated TV series. It's not particularly good–the plot involves rescuing a baby slug nicknamed Stinky–but the series would go on to become a much more nuanced take on the characters of Anakin and Obi-Wan than we ever got in the prequel films. I would recommend watching the entire series, especially the later seasons, but that would be a little too hardcore for this list.
5. Clone Wars Miniseries II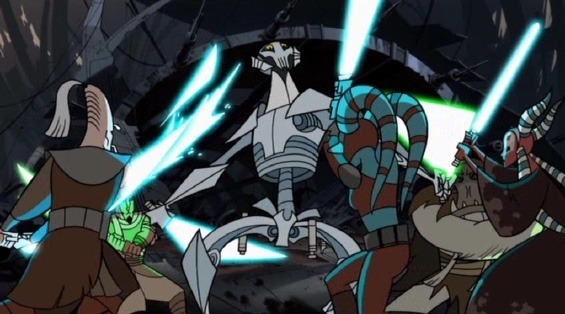 Genndy Tartakovsky's second 2D animated series. It came out before the 3D film and TV show, but it's set hours before the opening scene of Star Wars Episode III, which is why I place it here. It's just as good as the first miniseries, but with longer episodes so the story can breathe a little. The General Grievous scenes are some of the coolest animation I've ever seen!
6. Star Wars: Episode III – Revenge of the Sith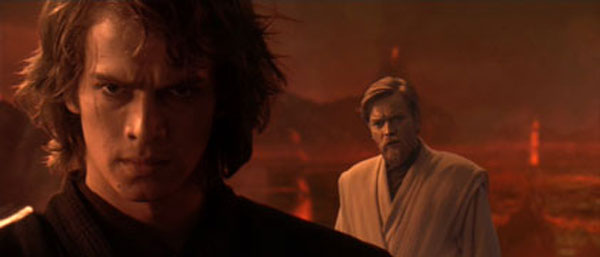 A lot of people like this one but I sure don't. It feels wooden and and forced and spends a lot of time planet hopping to random battle scenes for no discernible reason. Ian McDiarmid's hammy performance is fun to watch though.
7. Rogue One: A Star Wars Story
The first of Disney's Star Wars stand alone films. It's a fun ride but the magic wears off soon after, kind of like eating cotton candy. That being said, the art design is beautiful and I like how the film takes a different tone from the rest of the series. It doesn't blend into A New Hope as much as the filmmakers wanted it too, but the ending is still well done
8. Star Wars: Episode IV – A New Hope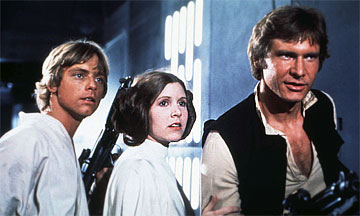 What can I say about this film that hasn't already been said? It's the most fun you'll have watching a Star Wars film and it contains the best moments of the saga. It's also a perfect movie in the way it stands on it's own. The world of A New Hope doesn't need to be explained by exposition or a cinematic universe of other films–it plays on such elemental human storytelling beats and emotions that you just get it.
9.The Star Wars Holiday Special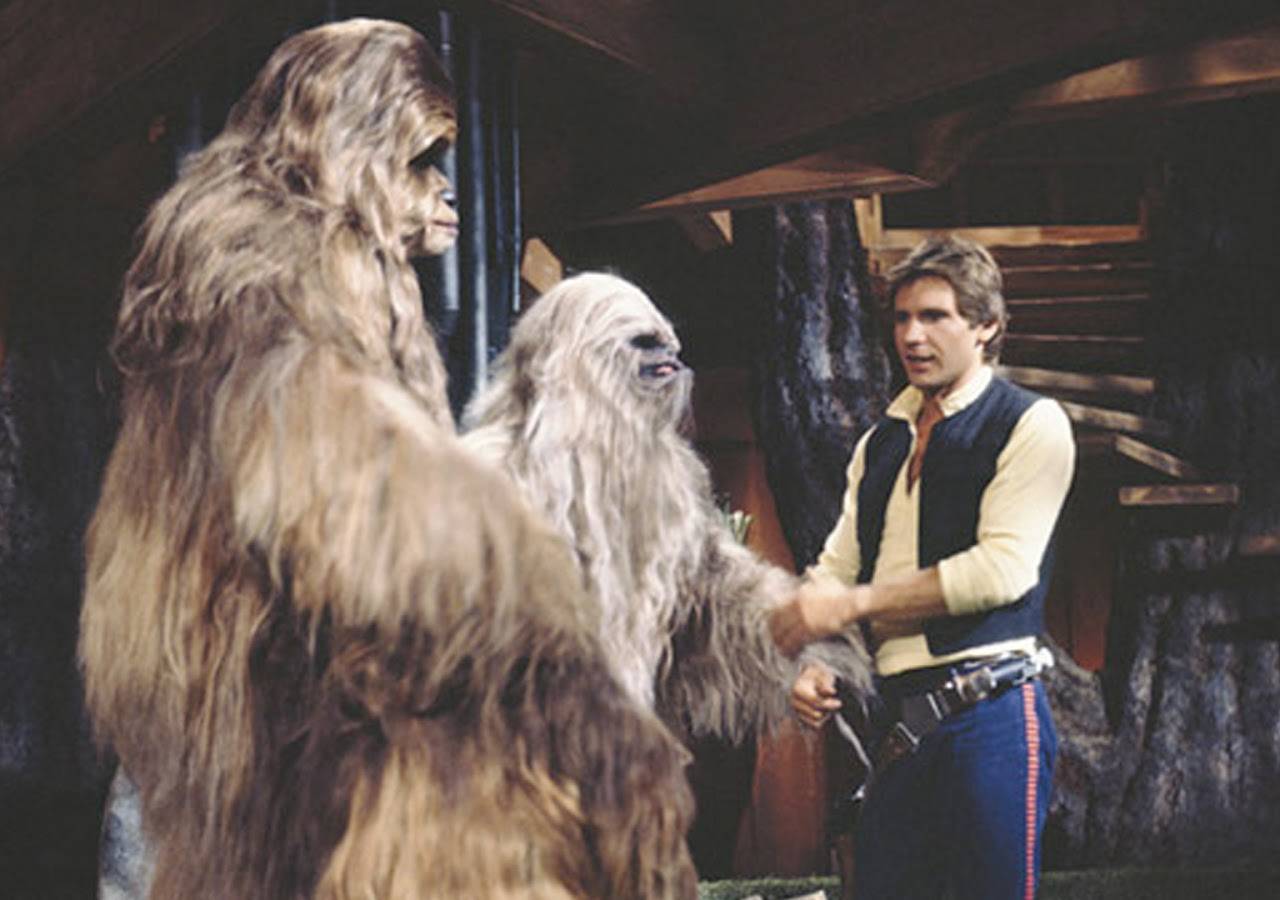 I said this list was going to be exhaustive! After the cinematic gem that is A New Hope it's hard to watch our heroes trudge through this badly written TV variety show made up mostly of wookiee grunts, but it's also hilarious. I try to make my family watch this abomination around Christmas every year, but they all leave the room after a couple of minutes. Hidden in all the bantha poodoo though is a fun little 2D animated short featuring a trippy alien planet made of red jello and Boba Fett riding a dinosaur! If you can't get through the whole mess, at least seek this bit out.
10. Star Wars: Episode V – The Empire Strikes Back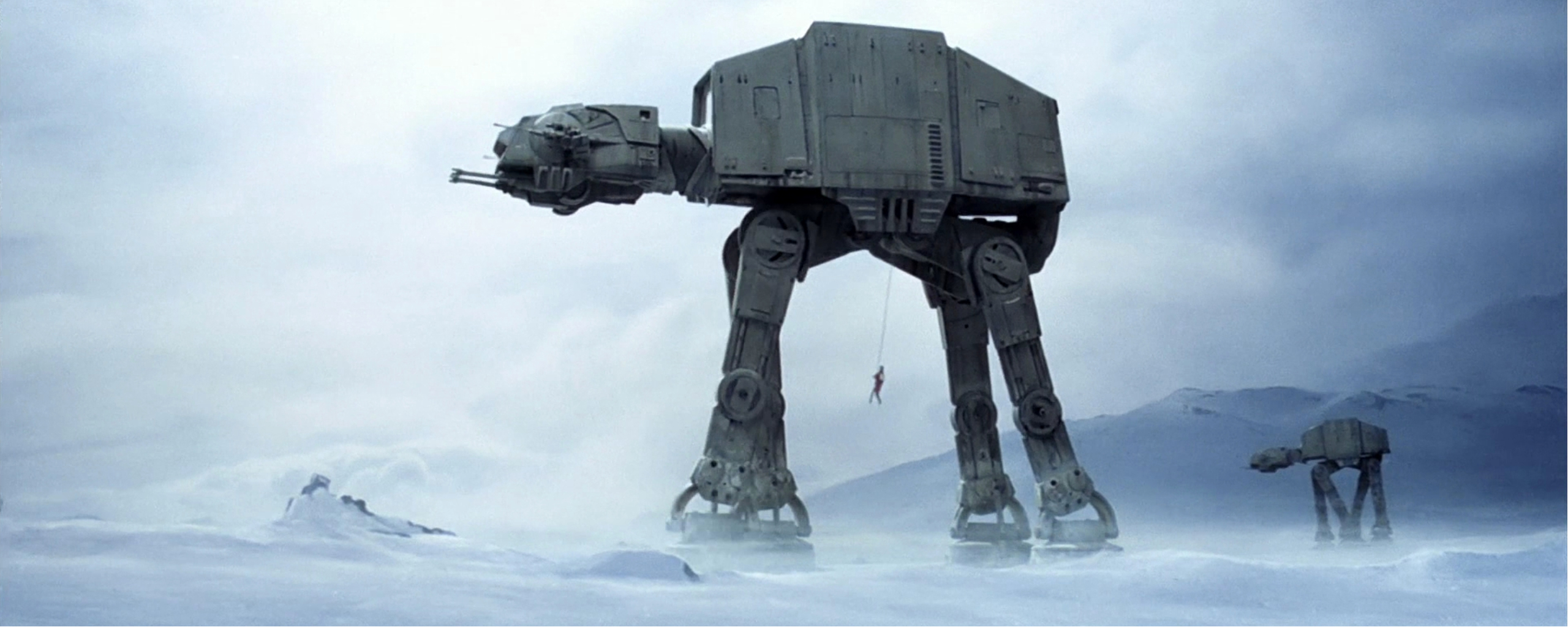 My favorite Star Wars film! It's dark and cold and muddy and scary and thrilling, a great counterpoint to the shiny optimism of A New Hope. Also it has robot dinosaurs fighting WWI trench soldiers in the snow–an image that impressed me greatly as young child! It's actually how my Dad convinced me to watch it with him.
11. Star Wars: Episode VI – Return of the Jedi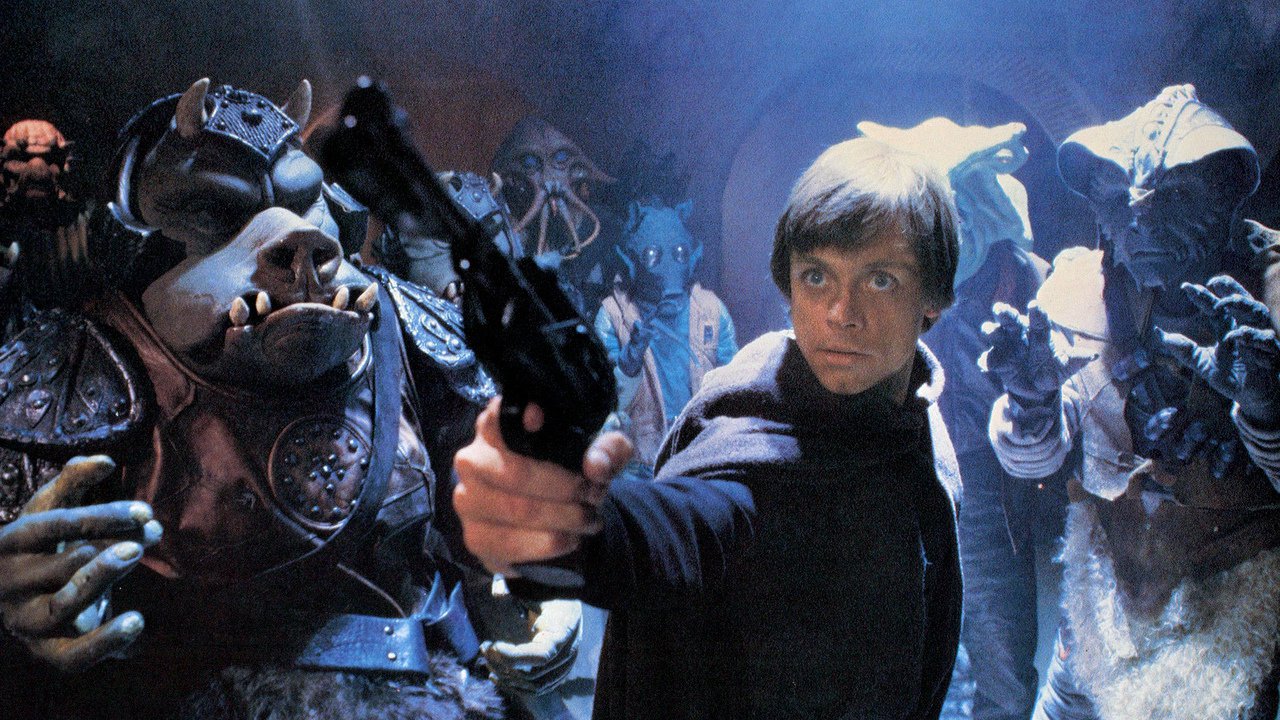 Cover your eyes during the bikini scenes kids! I've never understood why this is such a polarizing film for some people. Yes, another Death Star was a bad idea, but the music, editing, visual effects, small moments between the characters and the final fight between Luke and Vader are so well done! Partying on a human-eating teddy bear planet is kind of a strange way to end the trilogy, but I like the originality of it.
12. Caravan of Courage: An Ewok Adventure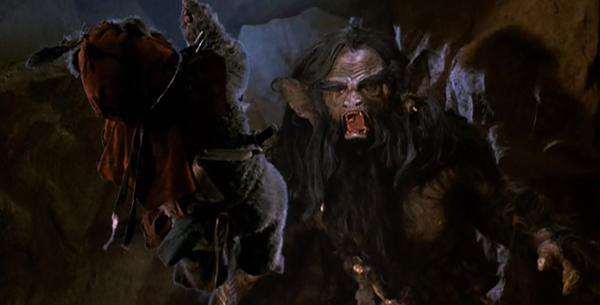 I really liked this film growing up, but I guess I was starving for anything Star Wars related. It's really bad, but it does have that nostalgic Jim Henson workshop charm to it.
13. Ewoks: The Battle for Endor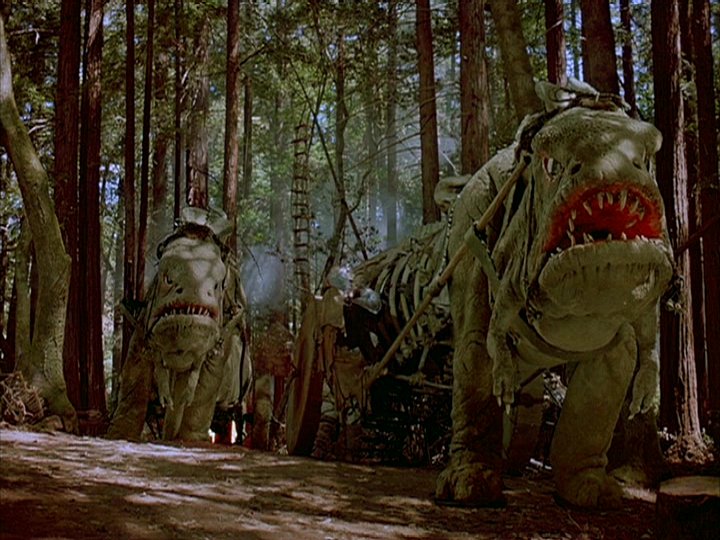 Ditto for this one, but at least it added a Sith-like witch and stop motion lizard monsters to the mix. For a kid who watched the original trilogy on VHS hundreds of times, this film scratched a Star Wars itch.
14. Star Wars: Episode VII – The Force Awakens

I still have to pinch myself sometimes to make sure I'm not dreaming and that there's actually a new Star Wars trilogy in the process of being made! This film is light on plot and pretty derivative of A New Hope, but it has some beautifuly crafted sequences and introduces engaging new characters to the saga. You don't watch The Force Awakens for the story–you watch it for Rey and Finn and Kylo and the way they work off each other. Also Harrison Ford makes a grumpy appearance.
Well, there you go. I really doubt any of you are going to have the time or energy to watch all of these films before Episode 8 comes out, but if you do give it a try, let me know what you think. May the Force of others be with you etc. etc.